News
Blog
Stargazing
27 Nov 15
I have never thought that much about looking at the stars through a telescope because I think every experience I have tried to have has been largely inaccessible. Last week the Sunderland Astrological Society asked me to open their new accessible telescope and on Friday I went up to the Wetlands Centre. I had no idea what to expect. I had never been to the wetlands centre either and for a start I was really impressed with the facilities. Really good car parking, lots of space, and a shop (which was shut but looked like it sold all the kind of things that children would like). They explained to me that for several nights a week the society are there and encouraging others to look at the stars. To join, there is a modest yearly subscription.

I was met with an incredibly warm welcome from everyone, and met a group of people who were passionate about their hobby. Added to that we had tea, sandwiches and cake so I was really happy. What they have done has been amazing. They want to open up what they do to as many people as possible so decided that they needed greater accessibility. They do have a member who is a wheelchair user and I think that this may have been part of the catalyst. Quite often you don't realises how important accessibility is until you see the effect of not having it. They have gone out and raised the money they needed from a variety of sources and done the work. It means that children no longer have to stand on a step ladder, or people like me can gaze at the stars too

The path to the telescope was perfectly smooth, red lights lit the way (I learnt that white lights stop your ability to through the telescope properly) and then when I got to the telescope (complete with a ribbon to cut) it was brilliant. I am probably using completely the wrong words here, but the eye piece was height adjustable so that I could (on my own) see everything that anyone standing up could see. There was the teeniest gap in the clouds which meant I could see the moon and various other stars. I won't pretend that I knew what they were, but very patiently I had it all explained to me

It was a pleasure for me to go, and I would encourage others to as well. It's the first time I have seen the moon like that and it was worth it. More importantly they have done a great job of recognising that they can be better at inclusion and they have gone out and done it.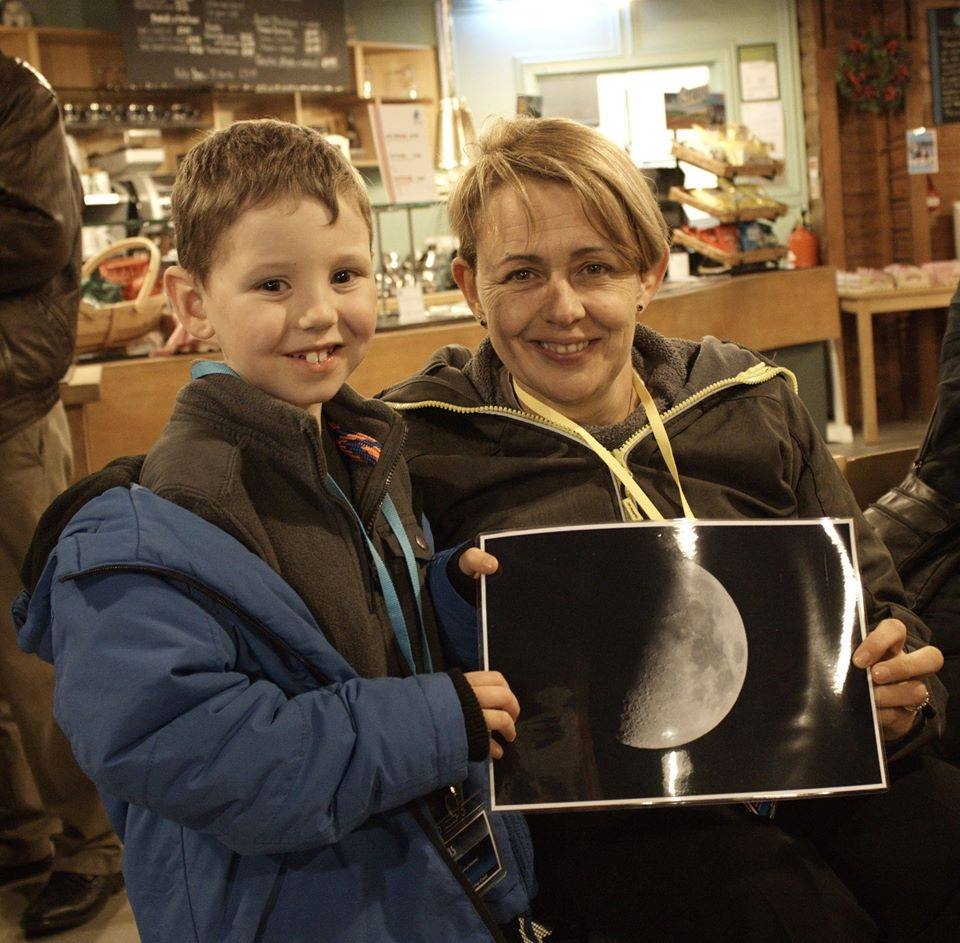 ---